It's late October, these giant flower pots are amazing but the plants are getting tired looking. We were asked to put together a new floral display to give them a new lease of life that would last through the winter.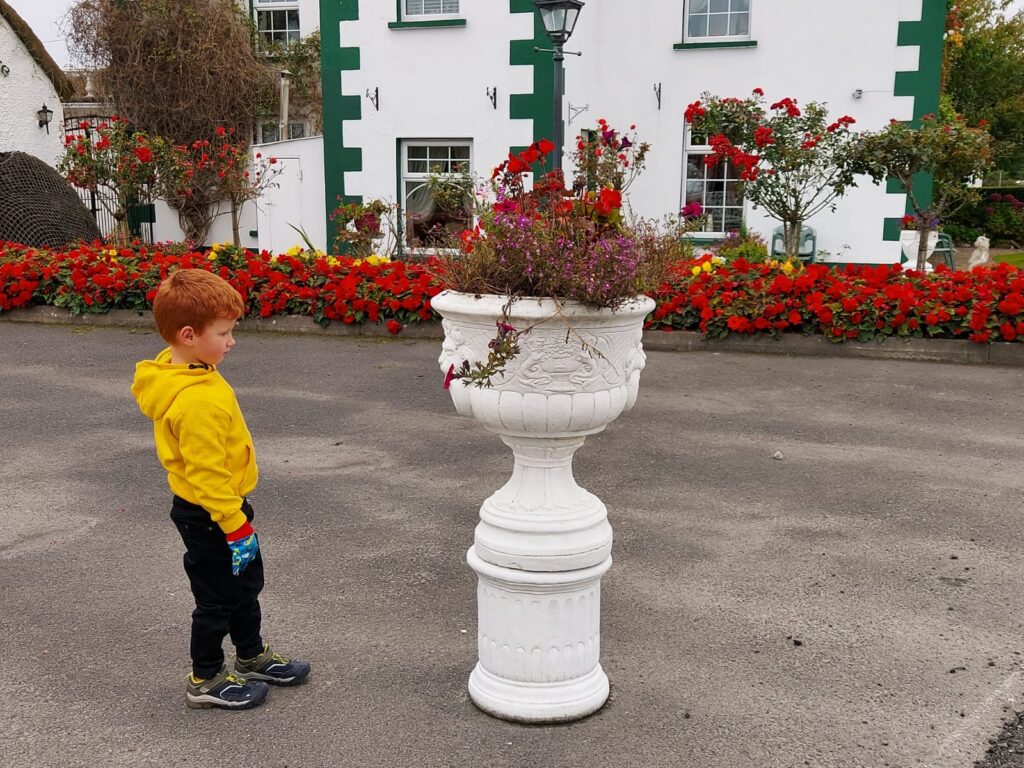 The location is Bruckless in Co Donegal. This beautiful village is on the Wild Atlantic Way between Donegal Town and Killybegs. Many people pass by this lovely location so a bright and colourful display of plants would make the perfect addition to the Donegal countryside.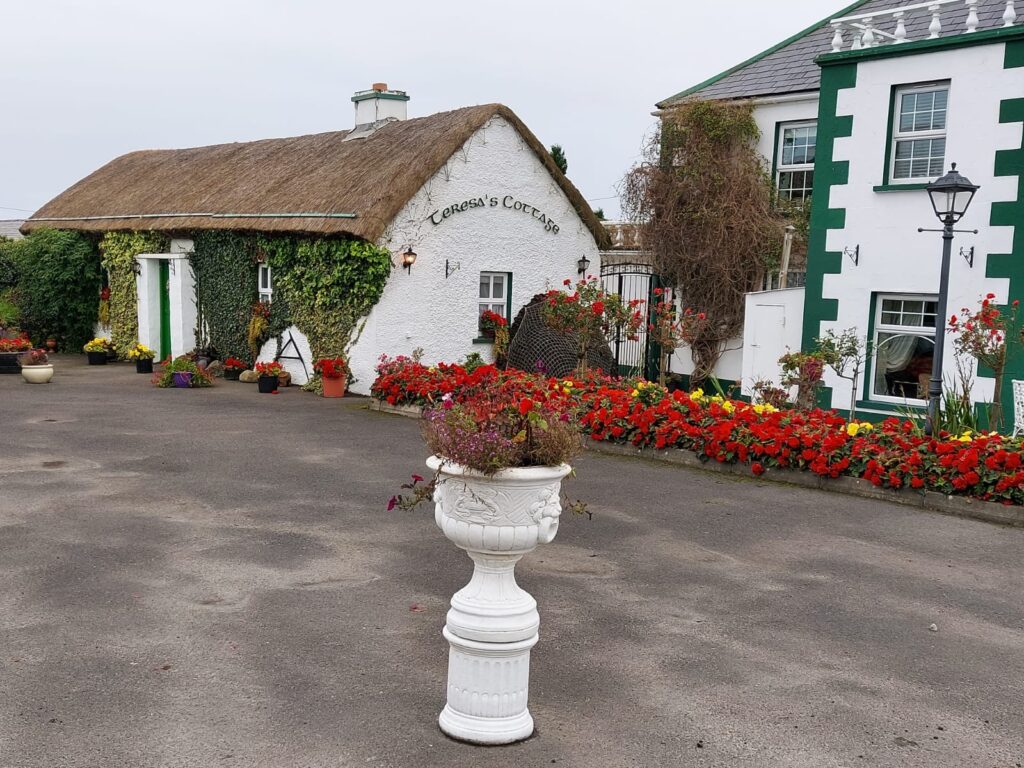 During the consultation, the first step was to identify the types of colours and plants the client liked and to assess what other plants were already present in the outdoor area.
In the container over the summer were Petunia, Lobelia, and Geraniums. They provided an array of summer colour but these had run their course and with winter approaching needed replaced.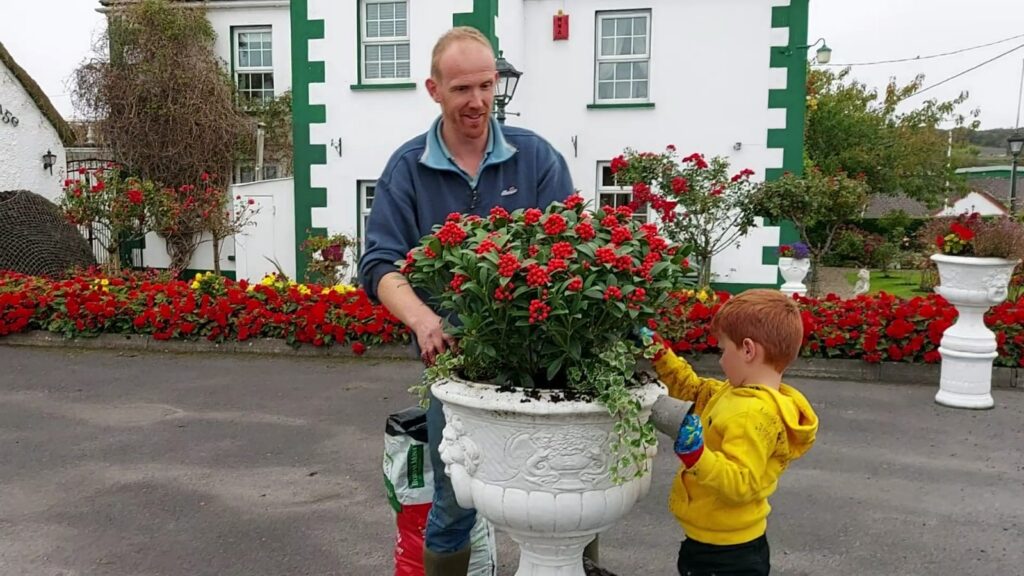 After planning and consultation with the client on a location visit we returned and planted Skimmia japonica 'Pabella', Gaultheria and a selection of trailing ivy to soften the edges.
This particular variety of Skimmia is very heavy laden with bright red berries that will last all winter as birds do not eat them. These are low maintenance plants which only require occasional watering.
Definitely an eye-catching addition to this stylish house that will brighten up this roadside garden during the winter months.
If you would like a Consultation, Design or Landscaping for your garden or house please get in touch with Donegal Landscape Designer David Perry here. We also offer annual maintenance contracts to ensure flower displays and gardens are kept in tip top condition.