Christmas is approaching and we were asked if we can make a rustic style door dressing to give a warm festive feel to the entrance of our client's home.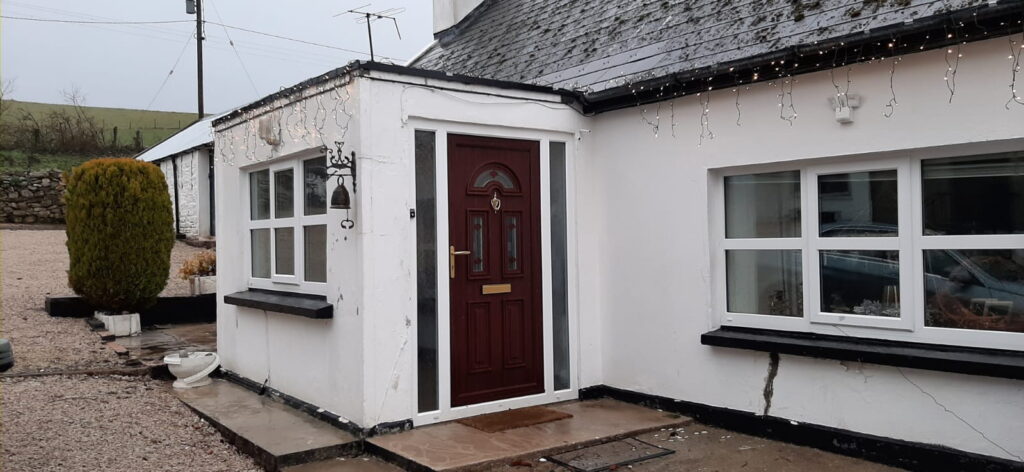 The client provided us with a photo of their door and all the measurements. As our door dressings and wreaths are handmade we were able to make these to the exact size required.
First, we had to make a base to secure all the natural fresh foliage and decorations on to.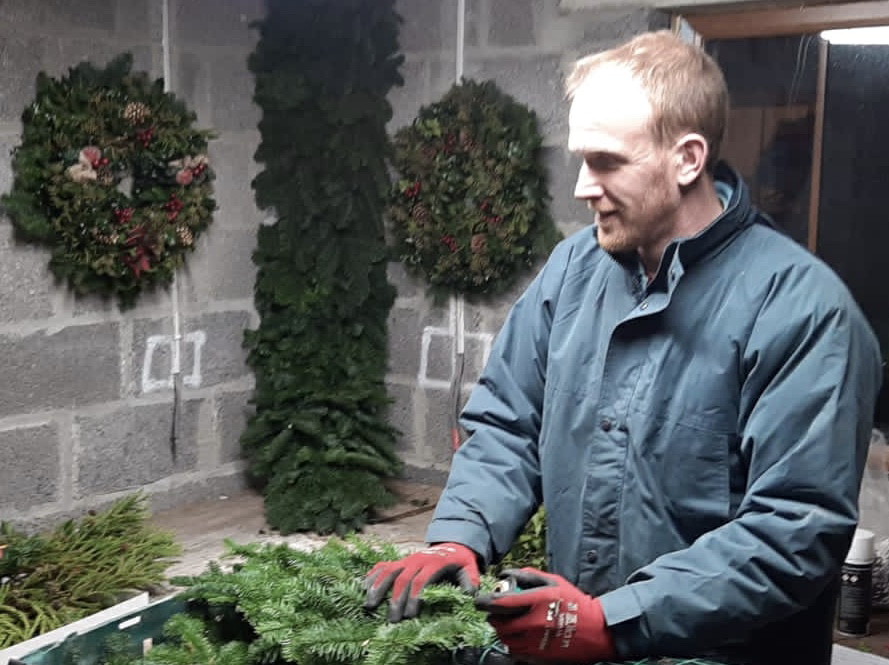 For the foliage base we used Noble Fir. This fragrant Christmas tree material was secured so that the tips would be visible along the edges of the door dressing when complete.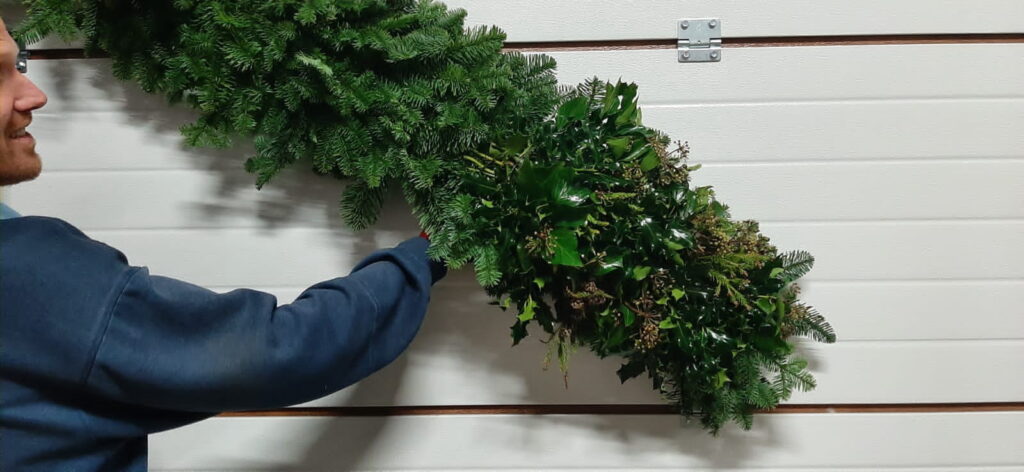 Next, we tied in fresh Holly and Ivy as well as more luxury foliage such as two varieties of Cryptomeria, other conifers, Osmanthus and other shrubs.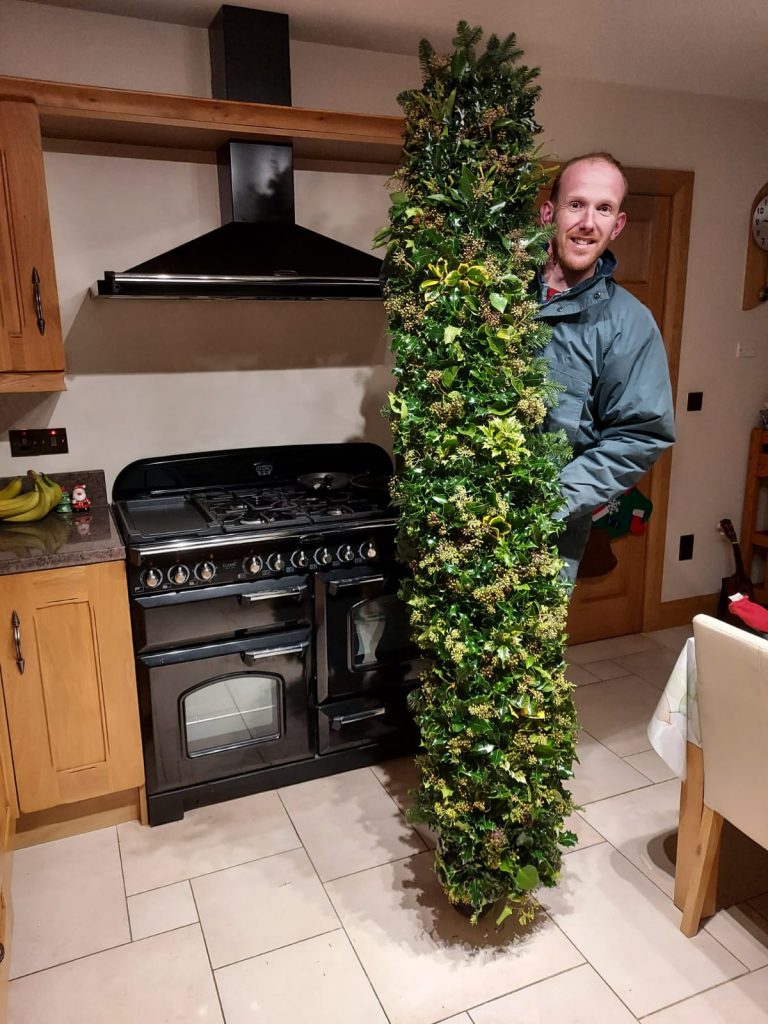 Once the foliage was added it was time to attached all the luxury decorations. Natural giant and small cones, dried oranges, scented cinnamon sticks as well as ornamental weather proof red berries gave this door dressing a classic rustic look.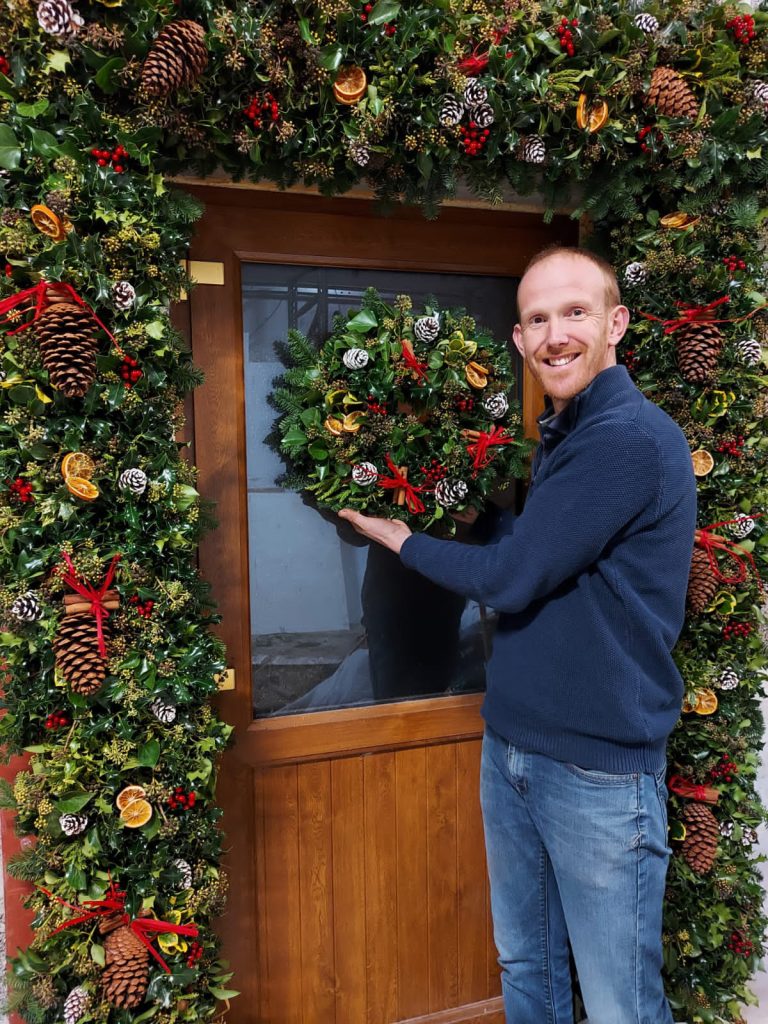 We delivered the door dressing and wreath to our clients home in north Donegal overlooking the very scenic Mulroy Bay on the Wild Atlantic Way.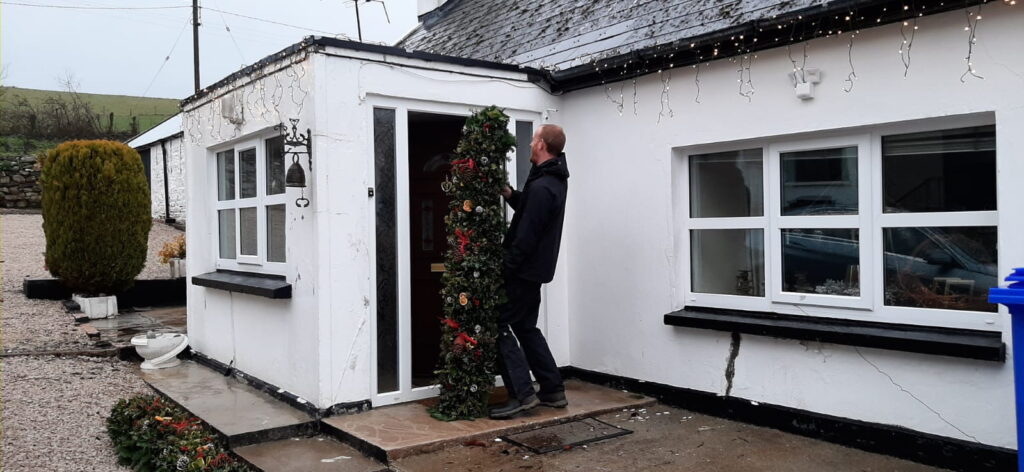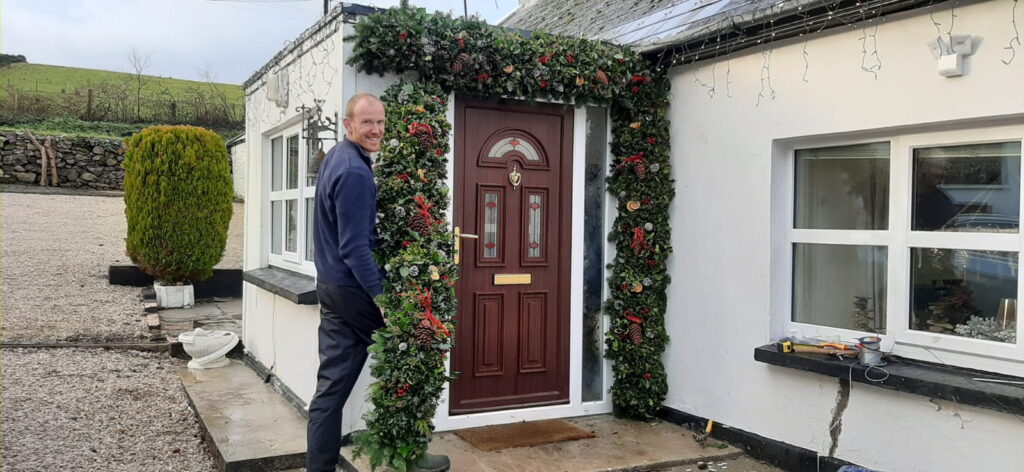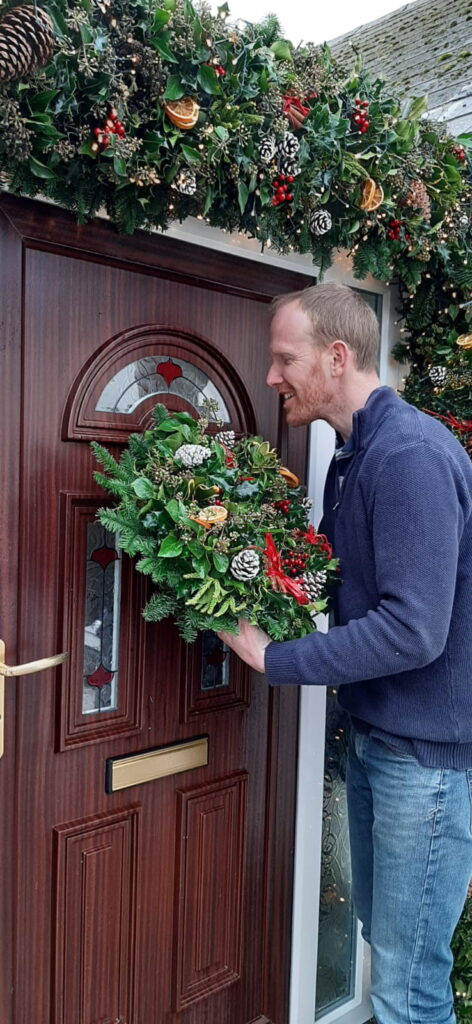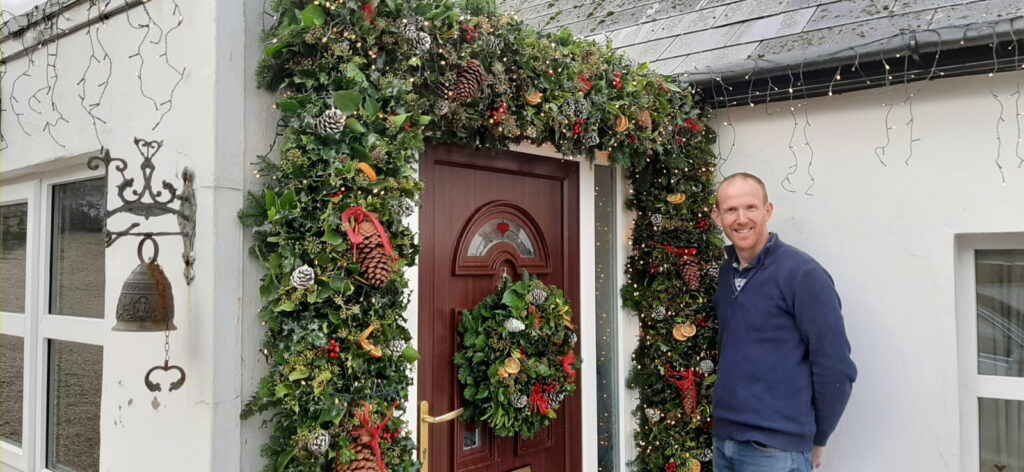 Needless to say the customer was delighted. It turned out stunning.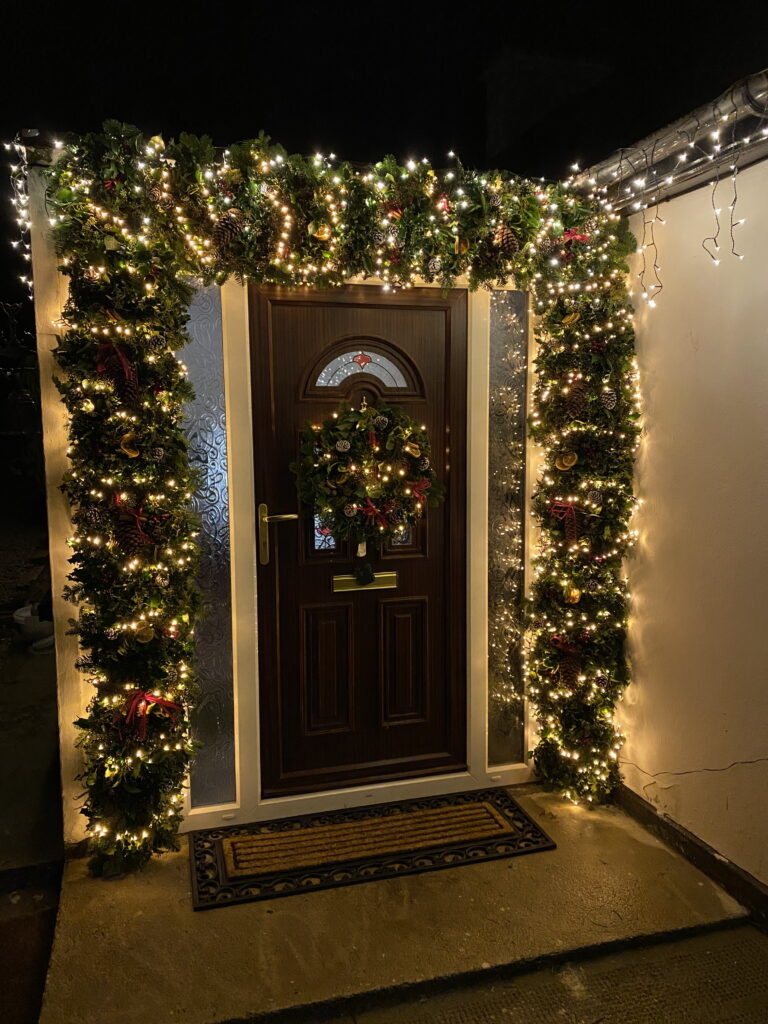 Door dressings are not restricted to a door entrance. We can make and fit them on archways and around windows too. They would also make a stunning feature for a winter wedding or other special event. Please get in touch to discuss further.