Our tractor mounted hedge cutter offers a fast and efficient way to trim larger hedges.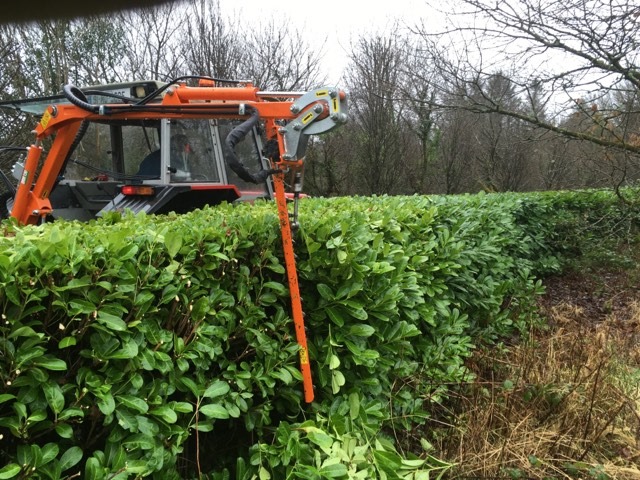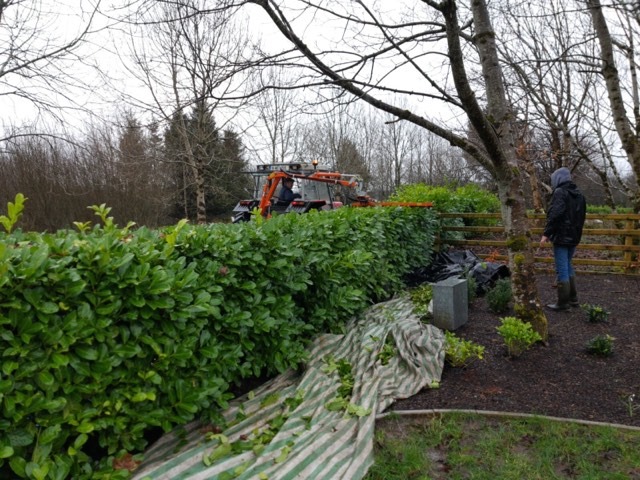 Its important that when we are finished your driveway and garden is as neat and tidy as your hedge. Using a large cover when trimming hedges ensures your driveway or garden is kept clean throughout.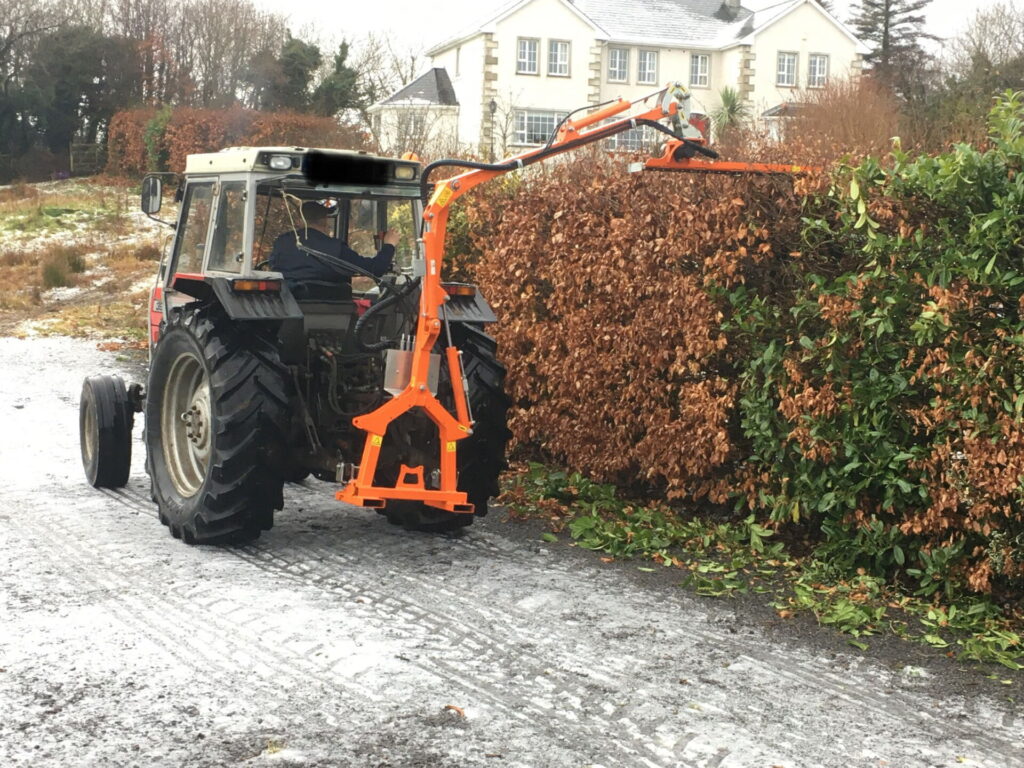 Please get in touch if you would like a quotation.